Concrete Answers Series Hub Site for Architects, Engineers and Developers
Help
for Commercial Projects
NRMCA Resource Directors
We're on call for fast, free, expert support.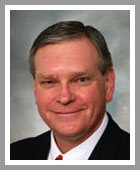 Jon Hansen
Senior Vice President, Local Paving
Jon Hansen joined the National Ready Mixed Concrete Association promotion team as the National Resource Director for the Midwest Region in August of 2006. Prior to joining the national team, he was the Director of Marketing for the Iowa Ready Mixed Concrete/Iowa Concrete Paving Association promotion partnership.
A native of northwest Iowa, he has spent his entire life in the construction industry as an owner, manager, and in new market development for the industry.
He resides in Des Moines, IA area with his wife Melanie and daughter Alison. He has one son, BJ, who is a news anchor for Clarke Broadcasting in Northern California.
Email: jhansen@nrmca.org │ Phone: 515-266-1058
---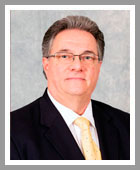 Phil Kresge
Senior Director, Local Paving
Philip Kresge is a Senior Director of National Resources for the National Ready Mixed Concrete Association (NRMCA). Phil has been with NRMCA since October 2004. As part of NRMCA's National Accounts Promotion Team, Phil's duties include promotion and development of concrete markets to National Accounts with special focus on those headquartered in the Mid-Atlantic US. He continues to work closely with the US Environmental Protection Agency (EPA), the General Services Administration and the Army Corps of Engineers, as well as numerous commercial accounts, big-box retailers and their consultants.
Phil has developed and hosted several webinars for the ready mix industry as well as the engineering and design community. Popular topics include The Quantifiable Advantages of Concrete Parking Lots, Introduction to Concrete Pavement Analyst, and Designing and Specifying Pervious Concrete.
Prior to his appointment with NRMCA, Phil served as Executive Director for the Pennsylvania Concrete Promotion Council (PCPC). He has over twenty-five years experience in the Ready Mixed Concrete industry. Phil holds a Bachelor's Degree from Syracuse University. Mr. Kresge is currently certified as an ACI Concrete Field Testing Technician – Grade I, an ACI Concrete Flatwork Certification Examiner, and as an NRMCA Pervious Concrete Technician. He served as an adjunct faculty member of Lehigh-Carbon Community College, instructing in the Construction Technologies program. Phil currently sits on the Transportation Research Board's subcommittee on Paving Materials and the Urban Climate, the US EPA's Heat Island Reduction Initiative, and the EPA Region III Green Highways Partnership.
Email: pkresge@nrmca.org │ Phone: 610-966-7220
---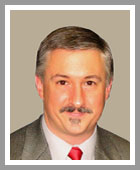 Doug O'Neill, LEED A.P.
Senior Director, National Resources
Doug O'Neill has been in the cement and concrete industries for the past 20 years. As one of the National Resource Directors for the NRMCA, Doug is responsible for supporting national account clients (companies that design, construct or operate facilities on a national scale) in the Northeastern U.S. and Canada. Acting as a conduit to the ready mixed concrete industry, Doug provides access to the highest level of technical expertise and ensures that these national accounts have access to the most current design information the industry has to offer.
Prior to joining NRMCA in 2006, Doug served as the VP/Executive Director of the concrete promotion arm of The NY Construction Materials Association. Prior to that, he represented both ready mixed concrete and the cement industry in Western NY.
Based in Rochester, NY, Doug has served on the Board of Directors of both the Western NY and Central NY Chapters of ACI and is a LEED® accredited professional who hosts several of NRMCA's environmentally focused webinars along with serving as one of the instructors for NRMCA's "Concrete's Role in Sustainable Development" online course.
Email: doneill@nrmca.org | Phone: 585-436-8310
---